A Global Family of Real Estate Professionals
Joining Better Homes and Gardens® Real Estate means access to like-minded individuals and countless opportunities to network, socialise, learn and grow your expertise. Our culture is where our people have accountability and ownership for the initiatives they perform and strive to succeed while actively developing their own skills.
Great awards and real recognition
Our culture starts with valuing our employees across each franchise across the globe. We know that motivation and appreciation help our teams to strive for excellence and have in place an industry recognised awards program that recognises high achievers.
Outstanding performers are recognised at a state, national and international level. At Better Homes and Gardens Real Estate, you can be the best in your office, the best in your state, the best in your country and the best in the world.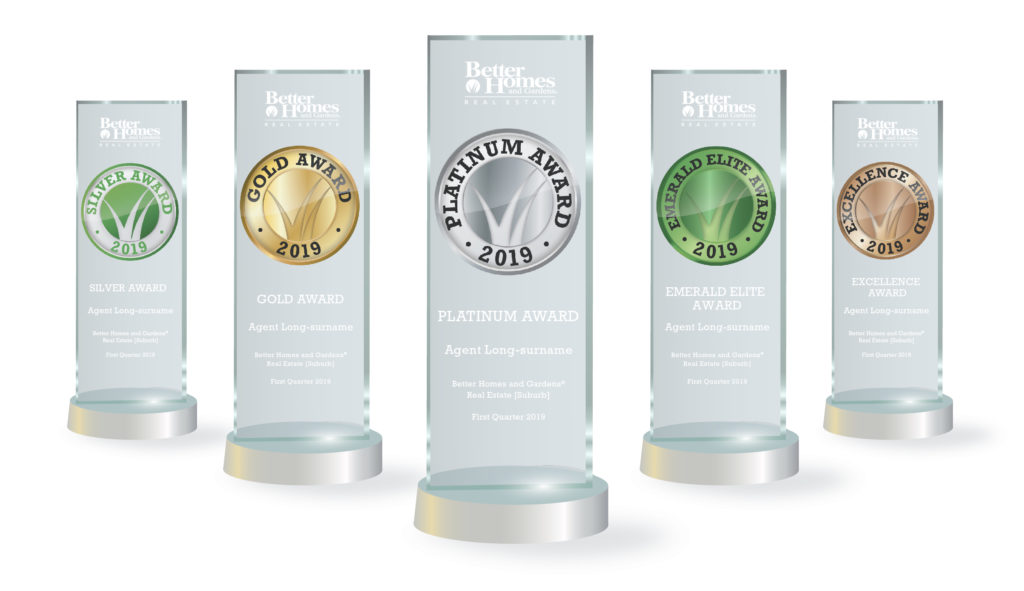 The Better Homes and Gardens Real Estate awards are presented annually to both top performing individuals and teams across our business. Achieving Platinum and Elite status is a great honour for any individual for their exceptional personal achievement, and underpins the Better Homes and Gardens Real Estate culture of reward and recognition. It also reinforces our unwavering pursuit for unforgettable customer service and successful outcomes for our customers.
Conferences and events
There are numerous state-based and national conventions that our teams participate in and some that we host. These provide our members with valuable insights from industry experts, encouragement from motivational speakers, and knowledge on new developments in the real estate industry. Above and beyond this it provides for the ability to create long-lasting network alliances with other real estate professionals whilst having fun in the process.
The global conference
The Better Homes and Gardens Real Estate Global Conference is held annually and hosted by our parent company in the US. This event showcases a wide range of speakers and training topics and usually includes big-name keynote speakers. Agents from across the globe are recognised for their expertise in front of the entire Better Homes and Gardens Real Estate® network.