A Wealth of Experience to Lead Our Business
We understand that people depend on our leadership and expertise every single day. From providing sound property advice, guiding customers through the process of buying or selling their main asset, and providing people with employment and career stability. Better Homes and Gardens® Real Estate is fortunate to have experienced people leading the business at a corporate level and running each of our locations across the country and globe.
The Australian business is run by a team of professionals with expertise and skills in various disciplines including real estate, franchising, marketing, information technology and finance. We are part of a global group led by President and CEO Sherry Chris who is based in the United States. Better Homes and Gardens Real Estate operates in the U.S., Canada, Bahamas and Australia.
Sherry Chris, President and CEO, Better Homes and Gardens Real Estate LLC.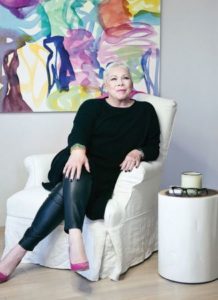 Sherry brings more than 30 years of real estate experience to the dynamic brand where she focuses on guiding the brand's vision and strategic growth. Well-known for her innovative thinking, next-generation consumer insights, and idea sharing in efforts to move the industry forward. She is a strong advocate of engaging with businesses and consumers through social media channels – making her the most followed CEO of a national real estate brand on Twitter.
She has been recognised six years consecutively as one of Inman's 100 Most Influential Real Estate Leaders. Additional accolades include the Swanepoel Power 200 list, the Most Influential Real Estate Executives list by Real Estate Executive Magazine, and Profiles in Diversity Journal's annual Women Worth Watching list.