Build your career in real estate with a brand already at home with millions of Australians.
Better Homes and Gardens® Real Estate has introduced ASPIRE, an opportunity to work as as a mobile agent. With ASPIRE you can achieve a better work/life balance, and retain more earnings, whilst working with the full support of a global franchise and one of the best known brands in Australia.
Your success is our focus. With Better Homes and Gardens® Real Estate you can grow your income while
operating when and where you wish. Our unique ASPIRE model offers agents the unique opportunity to operate under a trusted and recognised brand, whilst receiving all the back-end support you need so you can focus on what you do best – listing and selling property.
Benefits of joining us as a mobile agent
By becoming a mobile agent with Better Homes and Gardens® Real Estate, entrepreneurs like yourself can continue doing what they do best while leveraging our brand and limitless resources, tools, training and technology.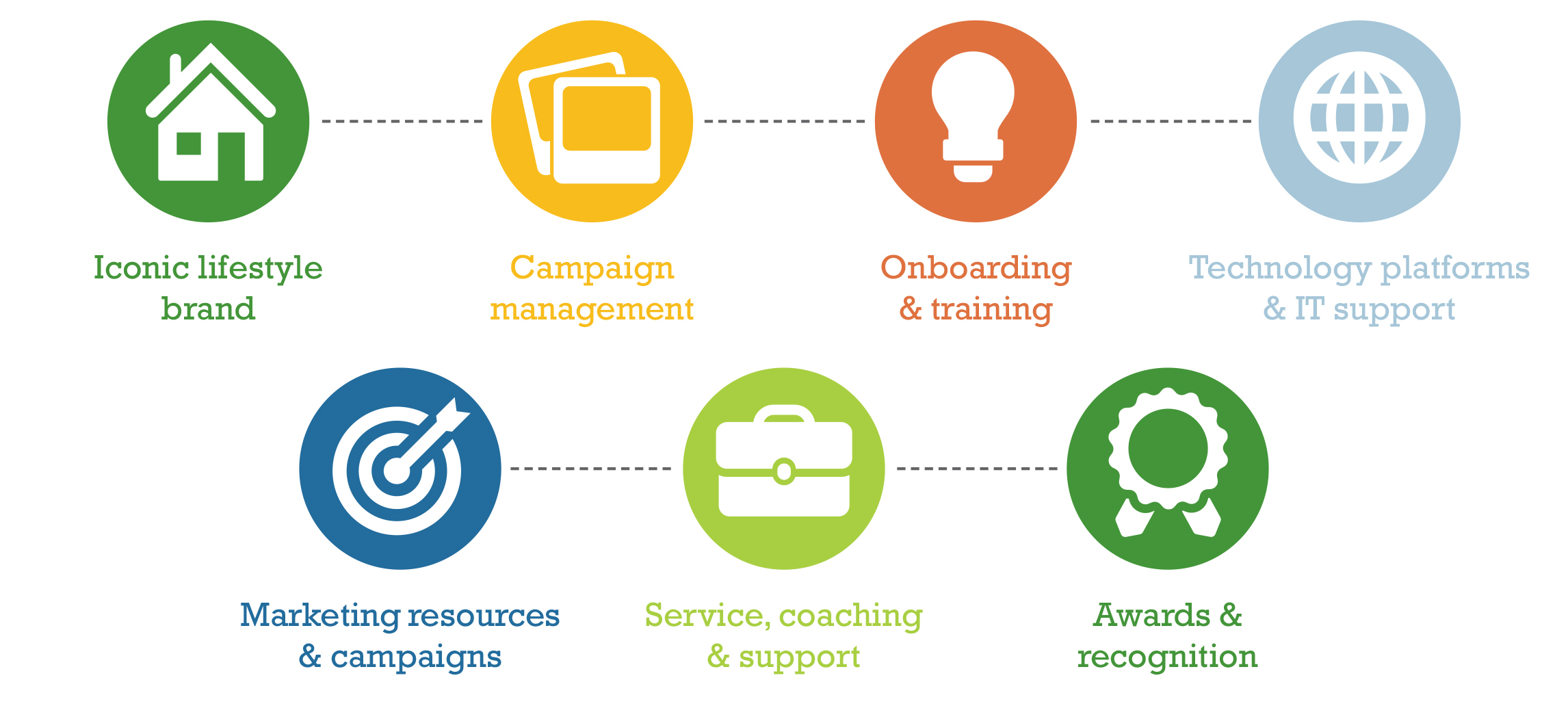 How do I join Better Homes and Gardens Real Estate?
If you're looking to be the master of your own real estate career ASPIRE by Better Homes and Gardens® Real Estate has the solution for you. Contact us if you are:
A current Principal looking to reduce overheads and operate with a small team;
Sales agents who want to work for themselves and run their own their own business;
An independent real estate business looking for the support a global brand can provide.
Join the Better Homes and Gardens® Real Estate family today and watch your career unfold. Simply fill in the enquiry form below or call our team today on 1300 24 24 73 for a confidential discussion.
Enquire About Joining the BHGRE® Family!