The lifestyle real estate brand has continued its focus on growth with the opening of a new office in the lower Blue Mountains suburb of Blaxland in NSW.
Despite the challenging environment brought about by COVID-19, Better Homes and Gardens Real Estate have embarked on a new digital advertising campaign in addition to introducing new offices in key locations.
The Blaxland office will be operated by Licensee Vickie Stickler who together with her sales team have over 35 years' experience in real estate. Experienced agents, Michael Ball and Steve Wood, have joined Ms Stickler to provide a tailored service to members of the lower mountains' community with a focus on residential sales and property management.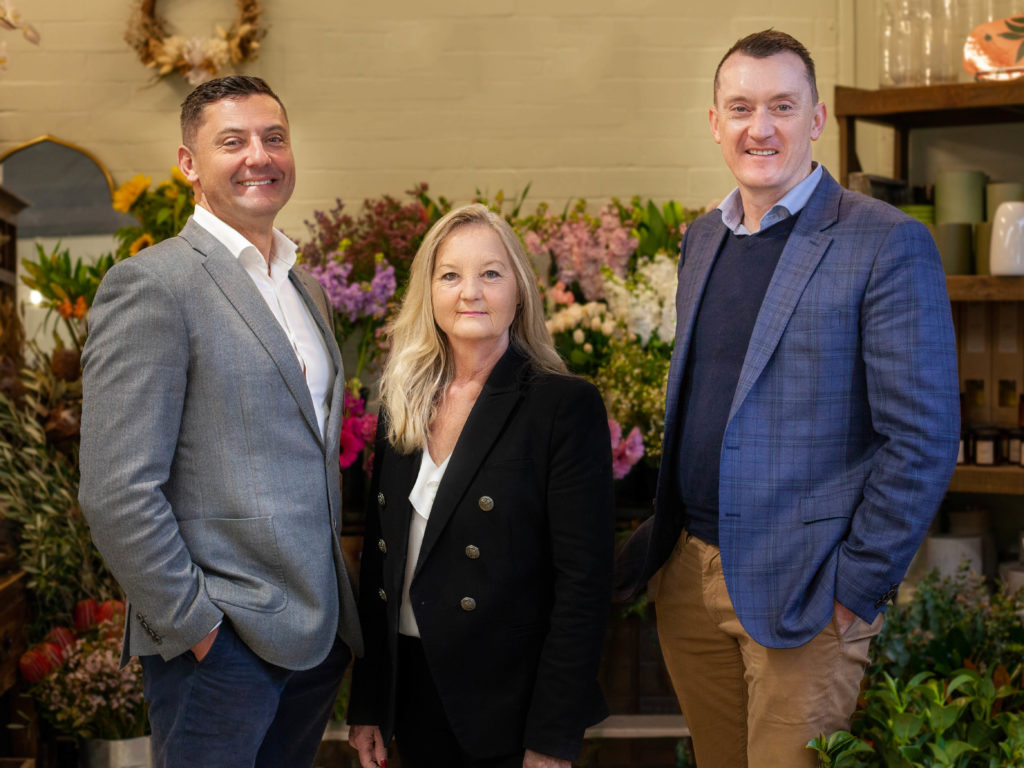 Pictured left to right: Michael Ball, Vickie Stickler and Steve Wood
"The Better Homes and Gardens brand is one that people already know and love so I thought it would be fitting to bring the real estate arm to the lower mountains" said Ms Stickler.
The entire Blaxland team felt the alignment to the franchise was obvious for their demographic based on the brand's lifestyle appeal and high level of brand awareness.
"I saw this as an opportunity to set our business apart from competitors while still providing a superior level of service to meet the property needs of local residents".
"It is a huge decision for a vendor to choose an agent to represent them in the sale of their property and becoming the agent of choice is a responsibility we do not underestimate" said Ms Stickler.
The Better Homes and Gardens Real Estate brand has achieved steady growth despite the challenges that industry has faced in the last year. The marketing and technology innovations coupled with extensive training and the media association have created unique positioning for the brand.



The new Blaxland office has launched a cross platform marketing campaign to support their opening, inclusive of video, social media, national magazine editorial, DL distribution and local sponsorships. The campaign demands that their community should 'Expect Better' of the real estate industry and carefully consider who to trust with the representation of the property.
Ms Stickler is no stranger to running successful marketing campaigns having won awards for promotional initiatives and brand representation; an example of her dedication to represent her clients to the best of her abilities and achieve the best results.
Better Homes and Gardens Real Estate CEO Michelle Delaney is proud to welcome the newest team to the growing network and is confident of their success.
"Vickie and her team are destined to achieve amazing results for their clients due to their passion, authenticity and drive which is very much aligned to the values of our brand" said Ms Delaney.
"The lower mountains is an ideal fit for Better Homes and Gardens Real Estate, so I'm pleased to see our brand present in this region."
"Similarly, we have been seeking representation in Queensland's Gold Coast where very soon I will be able to announce details of another new office" continued Ms Delaney.
For over 40 years Better Homes and Gardens TV and Magazine has been at home with millions of consumers and now real estate professionals can be part of the celebrity brand. Better Homes and Gardens Real Estate offers both an office shopfront and mobile agent model to enable agents and franchisees embark on exciting career pathways.
Disclaimer: The opinions posted within this blog are those of the writer and do not necessarily reflect the views of Better Homes and Gardens® Real Estate, others employed by Better Homes and Gardens® Real Estate or the organisations with which the network is affiliated. The author takes full responsibility for his opinions and does not hold Better Homes and Gardens® Real Estate or any third party responsible for anything in the posted content. The author freely admits that his views may not be the same as those of his colleagues, or third parties associated with the Better Homes and Gardens® Real Estate network.