Hosting a Christmas party and struggling to think of what to serve up as nibbles and finger food? Will there be kids that you need to cater for as well?
Planning a Christmas party menu can get quite stressful, especially when you need to serve up canapes on top of the mains and dessert. Here, we've rounded up the best 15 Christmas finger food recipes for you to serve at your next soiree.
Wow the crowd with this edible wreath of pork and veal sausage rolls, that also makes the perfect centrepiece for your Christmas table.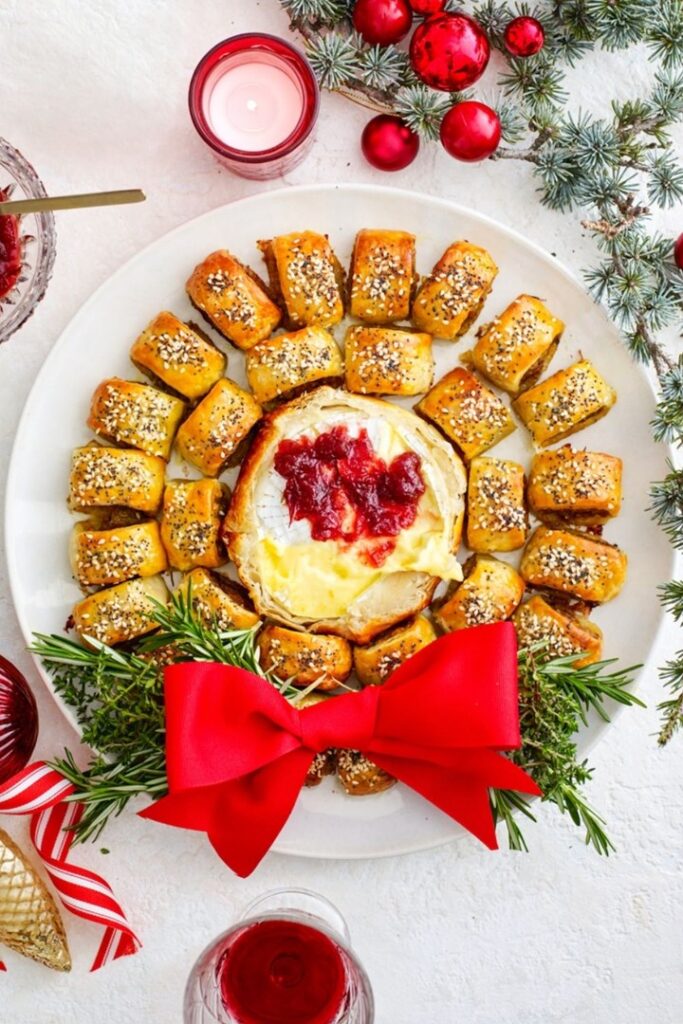 Give seafood canapés an Asian twist with wonton wrappers and sweet chilli sauce. Serve on ceramic spoons for a refined touch!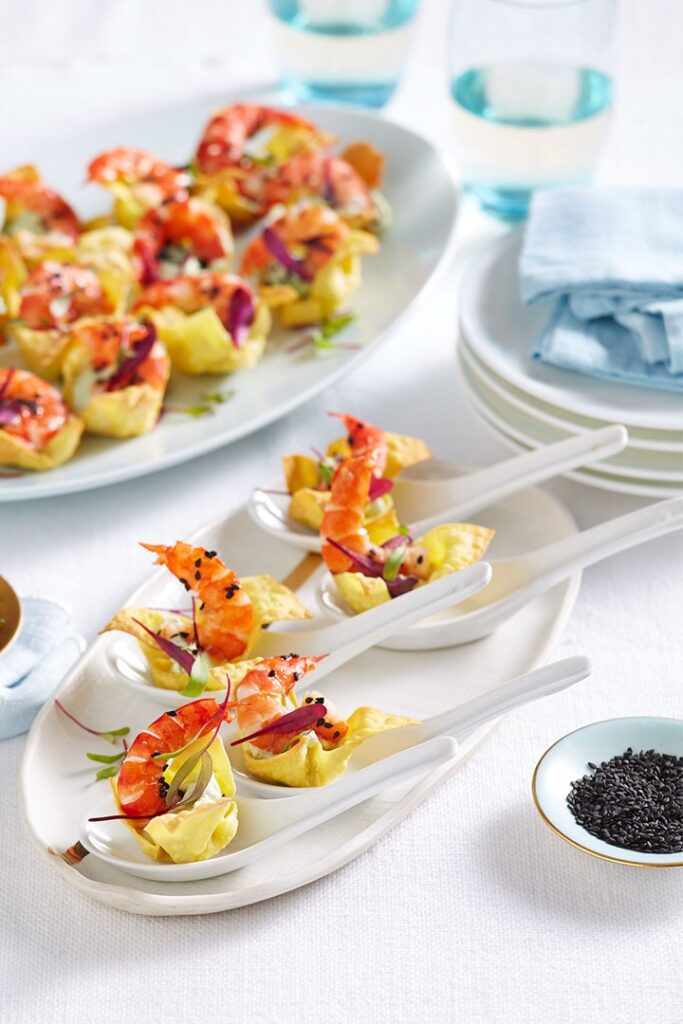 Christmas in Australia – feasting on lamb under the sun. It doesn't get much more Aussie than that! Cook's tip, if you have some time, leave the meat to marinate for a few hours for extra flavour.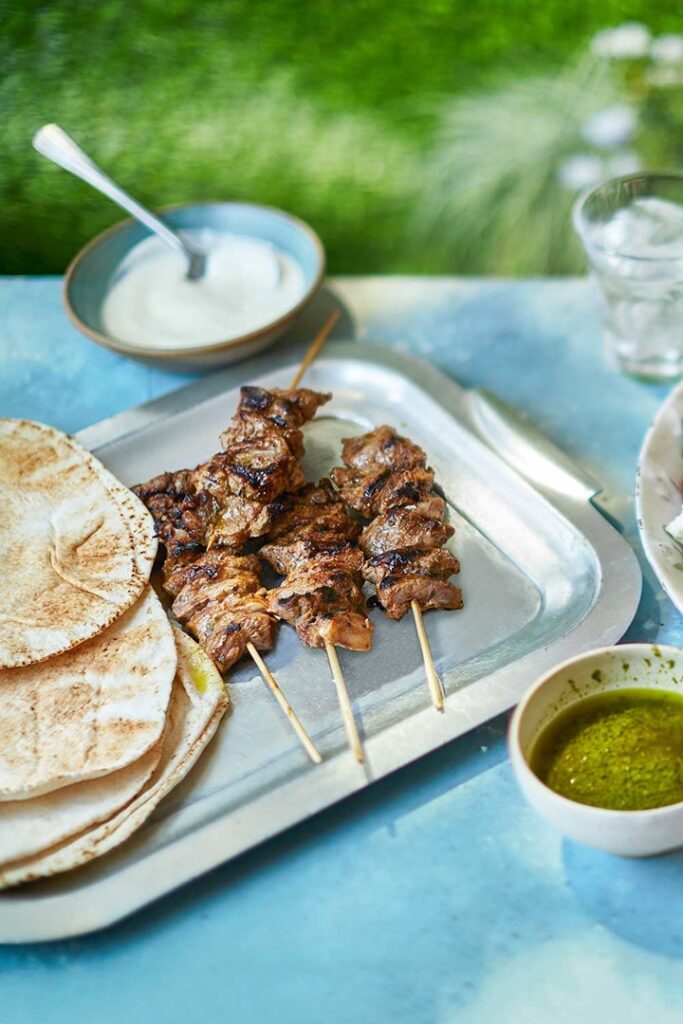 A glamorous twist on a finger food favourite, wrap chipolatas in streaky bacon, bake and serve with your Christmas lunch or dinner.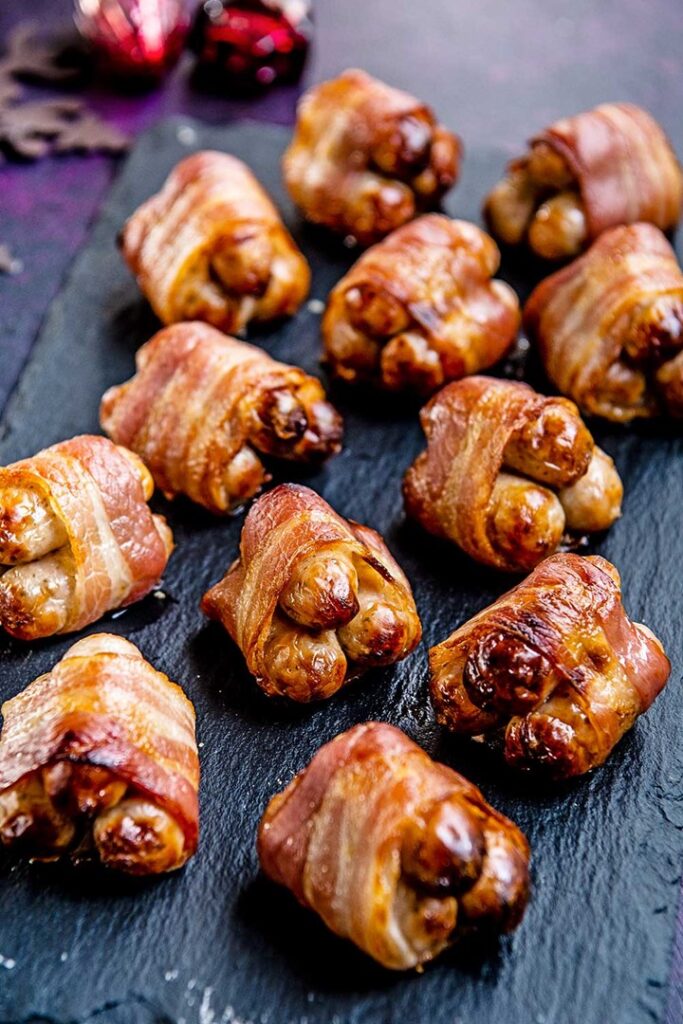 Meaning 'little cups', these croustades look fancy and will certainly impress the guests. But don't worry, these are easy to make.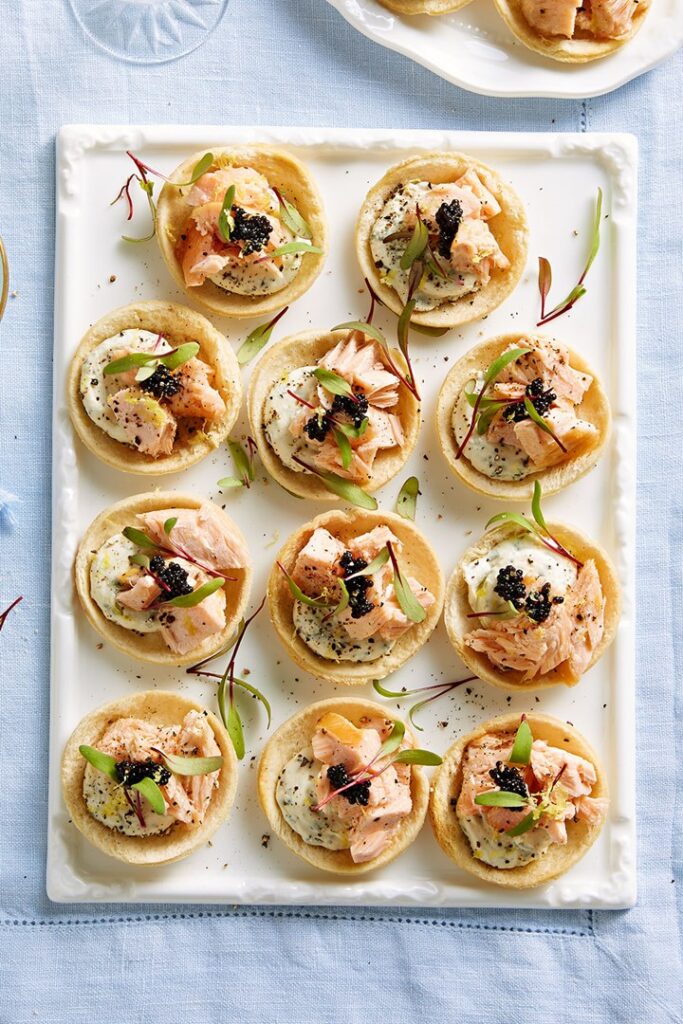 Put a twist on sausage rolls with dried figs, pistachios and triangular shapes. Short on time? Make and freeze then defrost on the day!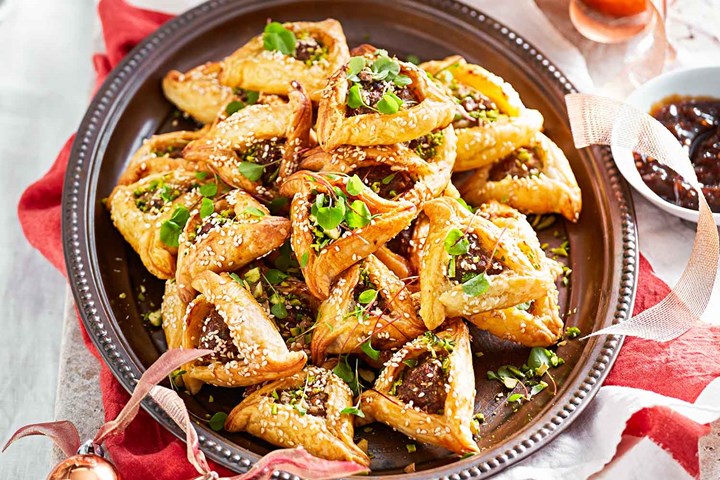 These lime and lemongrass BBQ prawn skewers will hit the spot on a hot summer day. Cook them up on the BBQ for Christmas lunch!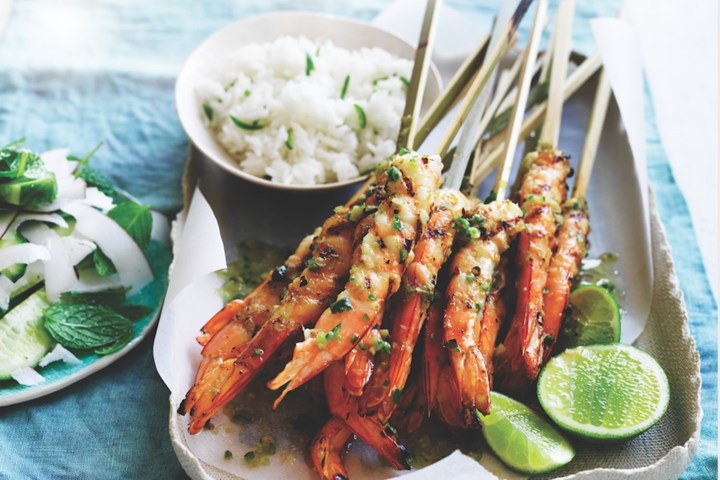 Arancini means 'little orange', which is about the size of these ricotta balls – crunchy on the outside with a soft and savoury centre. With a choice of stuffings, you can make this popular Italian snack to suit everyone's tastes.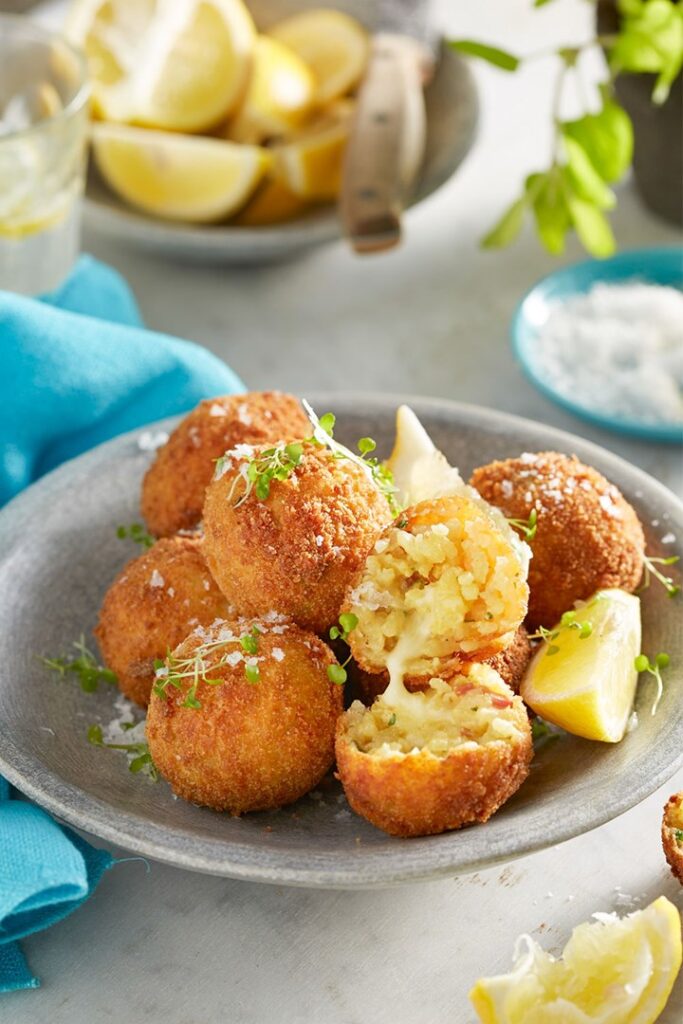 For effortless entertaining serve these pastries as party of a mezze platter (with everything else bought at the store!).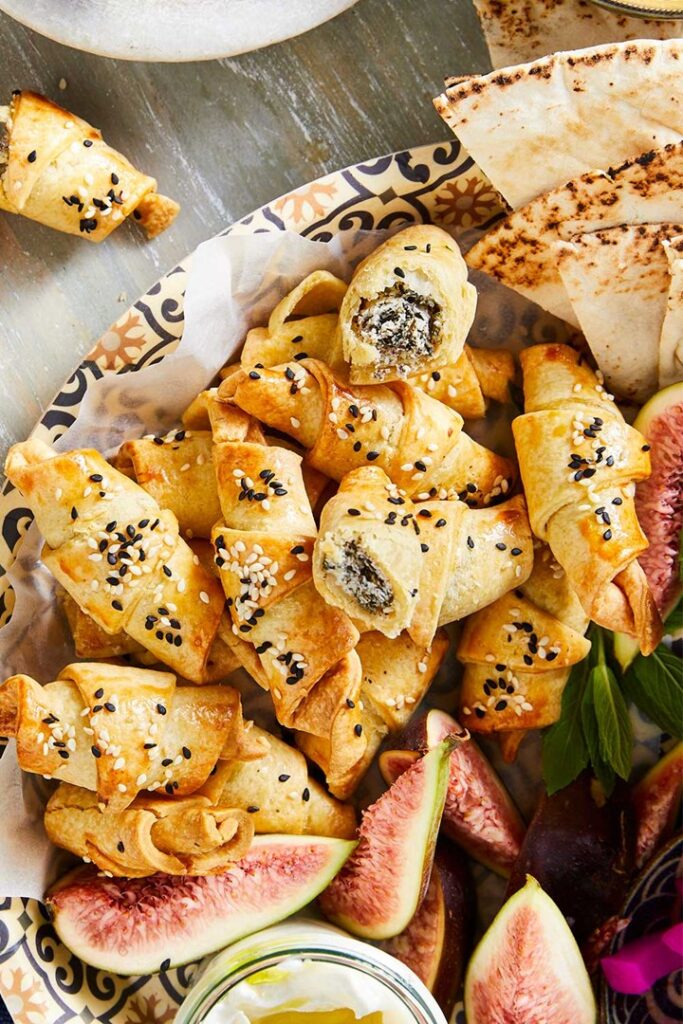 Bite-sized pieces of chicken that's crispy on the outside and juicy on the inside!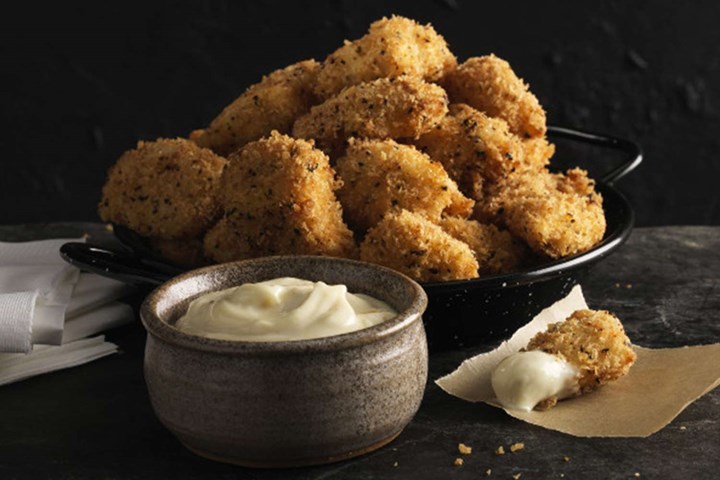 Use delicious Australian cheeses and a generous hint of spice to entertain the vegetarian way.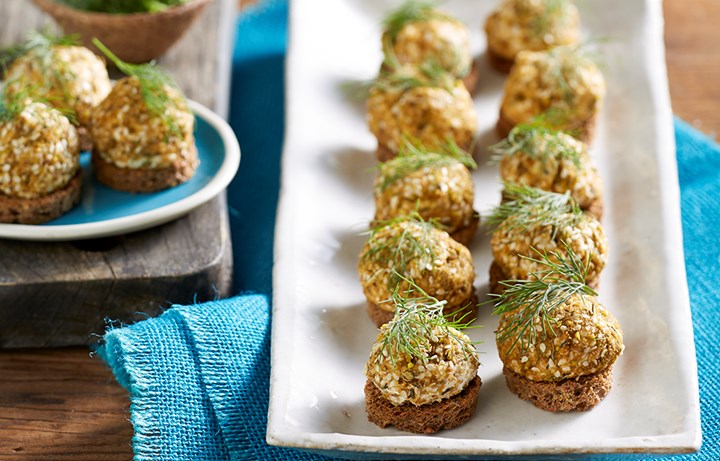 So simple, so continental. Use glasses to serve grissini at varying heights for added interest.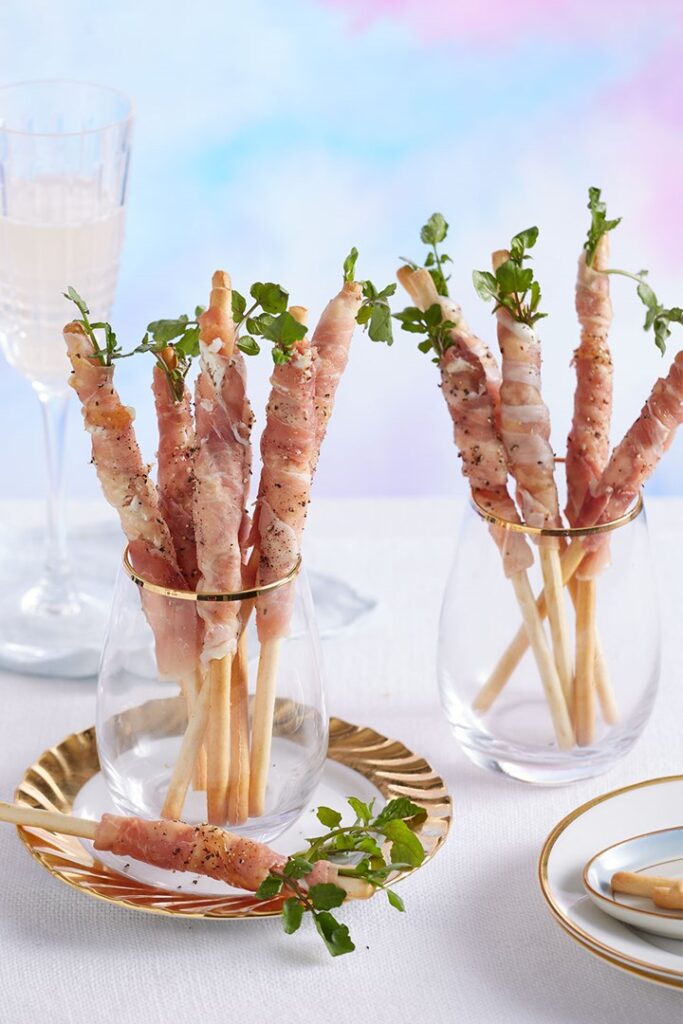 Golden and crunchy on the outside, filled with soft and fluffy potato inside, these croquettes will keep you (and your guests) coming back for more!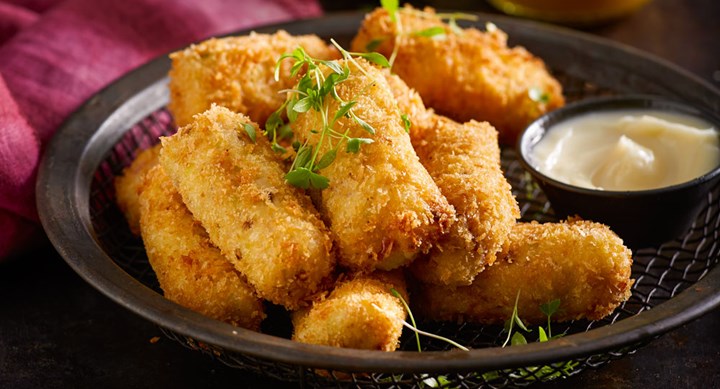 You can't go past the winning flavour combination of lamb and mint. Give your sausage rolls the gourmet treatment with fancy homemade filling!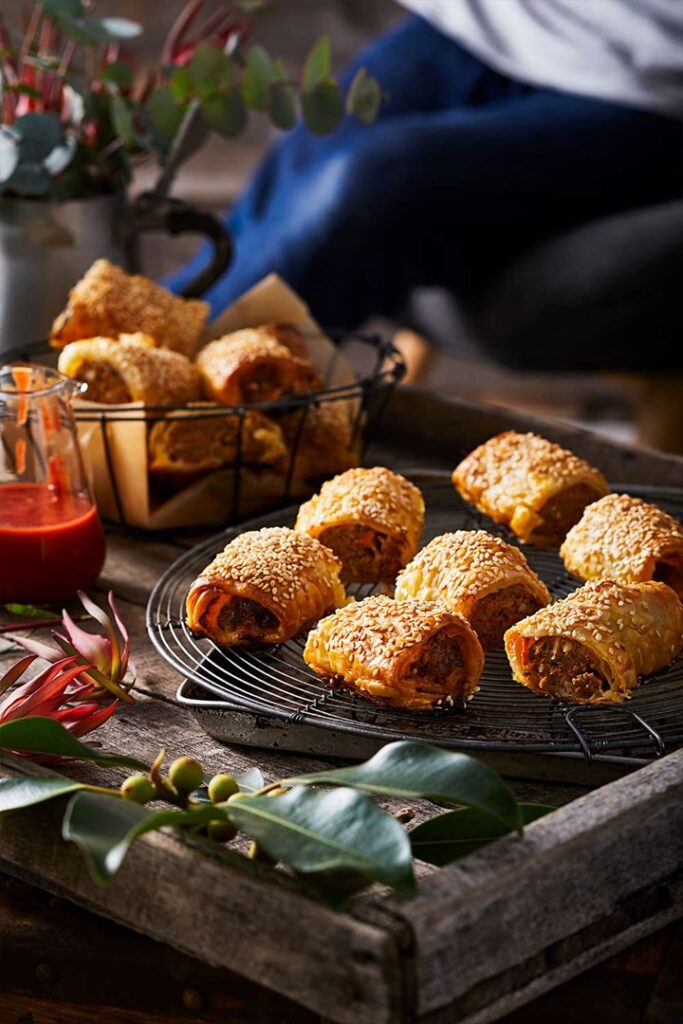 Disclaimer: The opinions posted within this blog are those of the writer and do not necessarily reflect the views of Better Homes and Gardens® Real Estate, others employed by Better Homes and Gardens® Real Estate or the organisations with which the network is affiliated. The author takes full responsibility for his opinions and does not hold Better Homes and Gardens® Real Estate or any third party responsible for anything in the posted content. The author freely admits that his views may not be the same as those of his colleagues, or third parties associated with the Better Homes and Gardens® Real Estate network.