It's not just outdated homes that need makeovers, there are plenty of recipes that do, too! With chicken and broccoli smothered in mornay sauce topped with cheesy breadcrumbs, there's plenty to love about the '70s classic, chicken divan. Fast Ed's bringing it back with a few modern uptakes and his version will definitely stand the test of time.
Ingredients
1 head broccoli, cut into florets
3 chicken breast fillets, diced
3/4 cup plain flour
Sea-salt flakes and freshly ground black pepper, to season
125g unsalted butter
1 Tbsp extra virgin olive oil
1 brown onion, very finely diced
4 cups sliced mushrooms
1 tsp ground nutmeg
3 cups milk
3 cups grated vintage cheddar
2 tsp Dijon mustard
2 tsp Worcestershire sauce
1 cup sour cream
1 1/2 cups multigrain breadcrumbs
Flat-leaf parsley, leaves picked, to garnish
Mixed salad, to serve
Method
Preheat oven to 200°C fan-forced (220°C conventional). Steam broccoli until just tender, then refresh in cold water and set aside. Toss chicken in 1/2 of the flour, then season generously.

Put 1/2 of the butter and oil in a large frying pan over medium heat and fry chicken in batches until browned. Put in a bowl with drained broccoli.

Heat remaining butter in a saucepan on medium. Fry onion, mushroom and nutmeg until well softened. Add remaining flour and cook until thickened, then whisk in milk and simmer gently. Fold in 2 cups of the cheese, mustard, Worcestershire sauce and sour cream. Season with salt, add to chicken and mix to combine.

Spoon into a 2.5L baking dish, then top with a mixture of remaining cheese and breadcrumbs. Bake for 25 minutes, until deep golden. Garnish with parsley and serve with salad.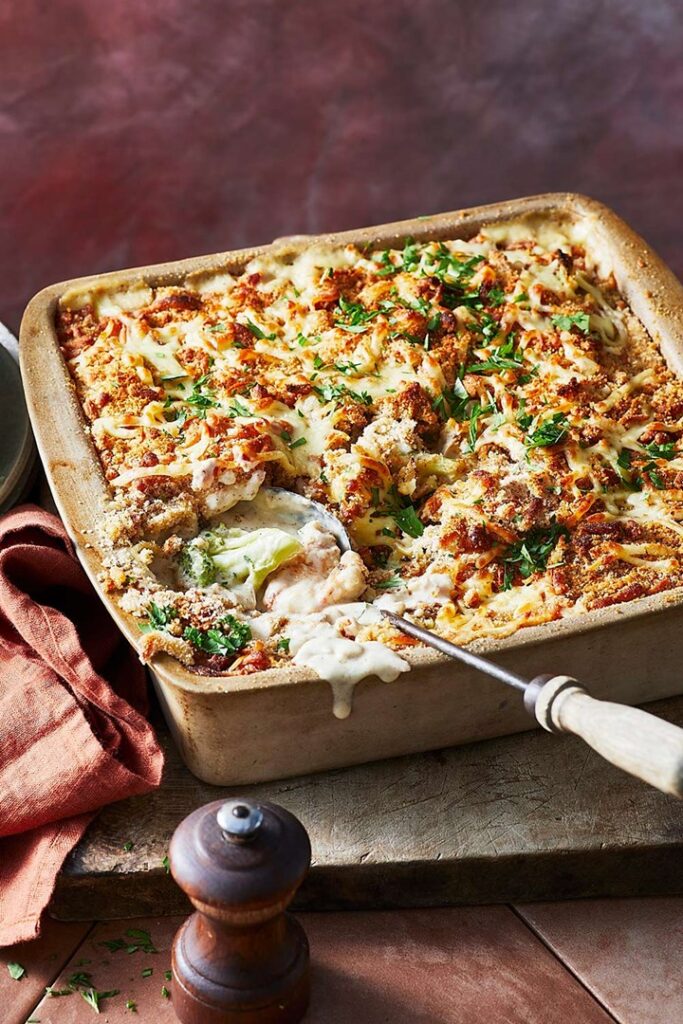 Disclaimer: The opinions posted within this blog are those of the writer and do not necessarily reflect the views of Better Homes and Gardens® Real Estate, others employed by Better Homes and Gardens® Real Estate or the organisations with which the network is affiliated. The author takes full responsibility for his opinions and does not hold Better Homes and Gardens® Real Estate or any third party responsible for anything in the posted content. The author freely admits that his views may not be the same as those of his colleagues, or third parties associated with the Better Homes and Gardens® Real Estate network.