Winter is coming and for many homeowners in Australia, that means colder temperatures and higher energy bills. In this article, we will discuss some tips for keeping warm in the winter without breaking the bank.
We'll also share some ideas on how you can add value to your property with simple home improvements. Stay warm and save money this winter – read on for more information!
Stop the cold from getting in
One of the best ways to keep warm in the winter is to prevent heat from escaping your home in the first place. This can be done by sealing any drafts around doors and windows with weatherstripping or draft stoppers.
Close the curtains
The sun is completely free, so make the most of it. During the day, open your curtains and allow as much sunshine in as possible, after all it's free daytime heating for your home. Shut your curtains at night to retain warmth in your rooms, which serve as another layer of insulation.
Investing in high-quality curtains and blinds may provide a significant boost to the warmth of your home. Look for fabrics that keep people warm – ones that insulate well or have a thermal lining.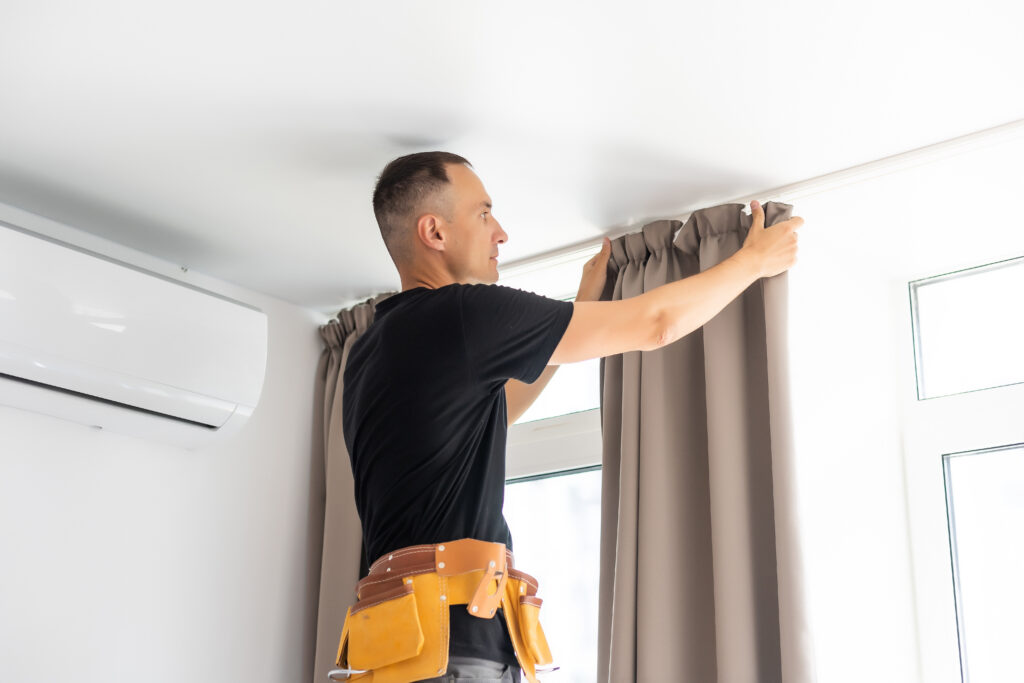 Make the most of your air-con
Another way to keep your home warm is to use economical reverse cycle air conditioning. This type of air conditioning actually works to heat your home as well as cool it, making it a great choice for the winter months. They are also more energy-efficient than traditional heating systems, so you'll save money on your energy bills. You can also use your air conditioner to circulate warm air throughout your home – just make sure to keep the doors and windows closed so that the heat doesn't escape! If you're looking for a new reverse cycle air conditioner, be sure to shop around and compare prices to get the best deal.
Check and inspect fireplaces
If you have a fireplace, make sure that it is properly sealed and that the flue is open when you are using it. This will help to prevent heat from escaping up the chimney. You should also have your fireplace cleaned and inspected by a professional before using it for the first time each winter.
Shop around and switch to save
Don't take your present energy company's price for granted. Check out rate comparison websites such as YourPorter to see which provider offers you the best prices. You may also contact your current provider immediately to inquire whether they have any other options that they can provide right now.
Improvements that add value
There are a few home improvements that you can make that will not only keep you warmer in the winter, but will also add value to your property. Talk to a professional if you're interested in making more significant changes to your home.
Double your glaze
Double-glazed windows are a great way to keep your house warm in the winter and can also help with your sustainability efforts. They work by trapping a layer of air between the two panes of glass, which helps to keep the heat in. You can also ask your local window company about adding a low-e coating to your windows, which will help to reflect heat back into the room.
Insulate for your climate zone
Insulation will help keep your home warm in the winter and cool in the summer, making it more comfortable to live in all year round. Effective insulation will also add value to your home re-sale and you can purchase ceiling insulation at most hardware stores or online.
You should also make sure that your existing insulation is up to par – by checking the R-Value. R-value is the measurement of insulation's ability to resist heat flow. R-Value ranges from 1.5 to 7 and the higher the insulation's R-Value, the better that product is at insulating your home.
The Building Code of Australia (BCA) has energy efficiency standards for new homes, with various R-Values depending on your 'climate zone' identified below.
The Building Code of Australia (BCA) has energy efficiency standards for new homes, with various R-Values depending on your 'climate zone' identified below.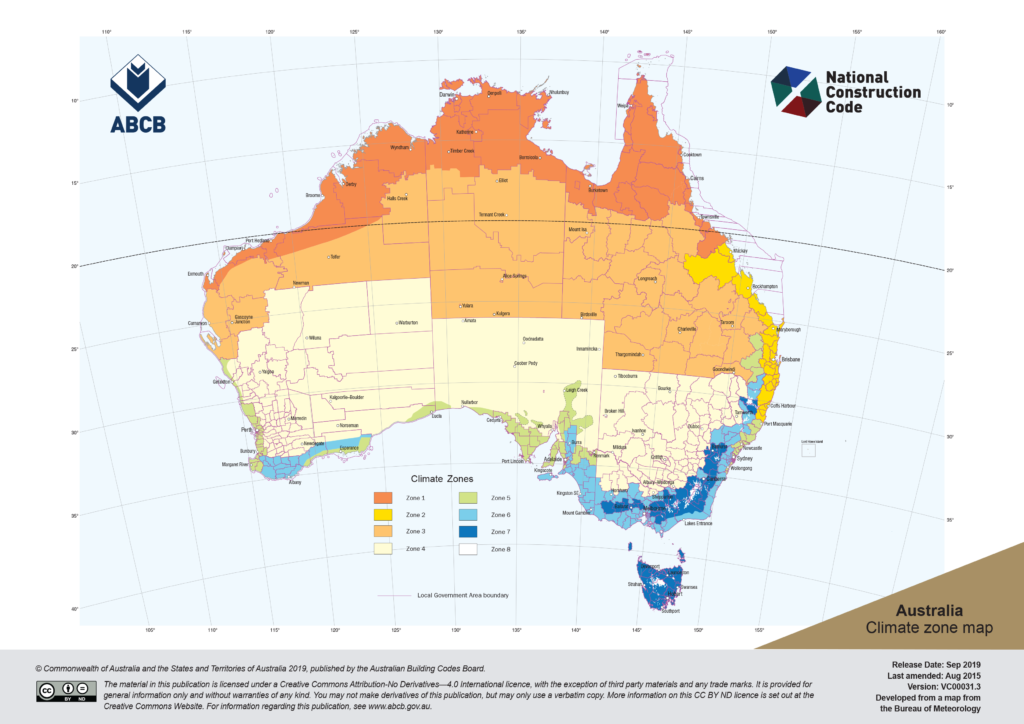 We hope these tips have been helpful! Keeping warm in the winter doesn't have to be difficult or expensive. By following the tips above, you can save money and stay comfortable all season long.
References:
Disclaimer: The opinions posted within this blog are those of the writer and do not necessarily reflect the views of Better Homes and Gardens® Real Estate, others employed by Better Homes and Gardens® Real Estate or the organisations with which the network is affiliated. The author takes full responsibility for his opinions and does not hold Better Homes and Gardens® Real Estate or any third party responsible for anything in the posted content. The author freely admits that his views may not be the same as those of his colleagues, or third parties associated with the Better Homes and Gardens® Real Estate network.