When it comes to outdoor space design, there are a few key things to keep in mind in order to boost curb appeal and resale value. In this blog post, we will discuss the do's and don'ts of outdoor space design so that you can create an attractive and functional space that will help your property stand out from the competition!
Designing the Yard for the Kids
One common mistake that homeowners make is designing the yard for the kids. While large play structures may be popular, they can actually end up making your backyard feel less inviting for adults. Instead, try to create a space that can be enjoyed by people of all ages.
Plan your garden well and set up jungle gyms and playsets in (future) plant beds, where the garden may flourish long after the swing set is no longer needed.
Think Sheds are Only for Storage – Think Again
Garden sheds are frequently placed in the rear of the property, which is a missed opportunity. Storage is increasingly important to homeowners, and outdoor storage may be designed to fit into the space while also serving a bigger purpose. Sheds can be used in a beneficial way to stay practical and increase value by becoming a focal point.
Since 2020, backyard sheds have been reimagined into work from home spaces, sanity-saving parent's retreats, studies and hobby havens. Thanks to their flexibility and affordability, prefab sheds are excellent additions to any space (remember to consult council regulations and get approvals if necessary) and are adding exponential value to property prices as they become essentially another room in the house.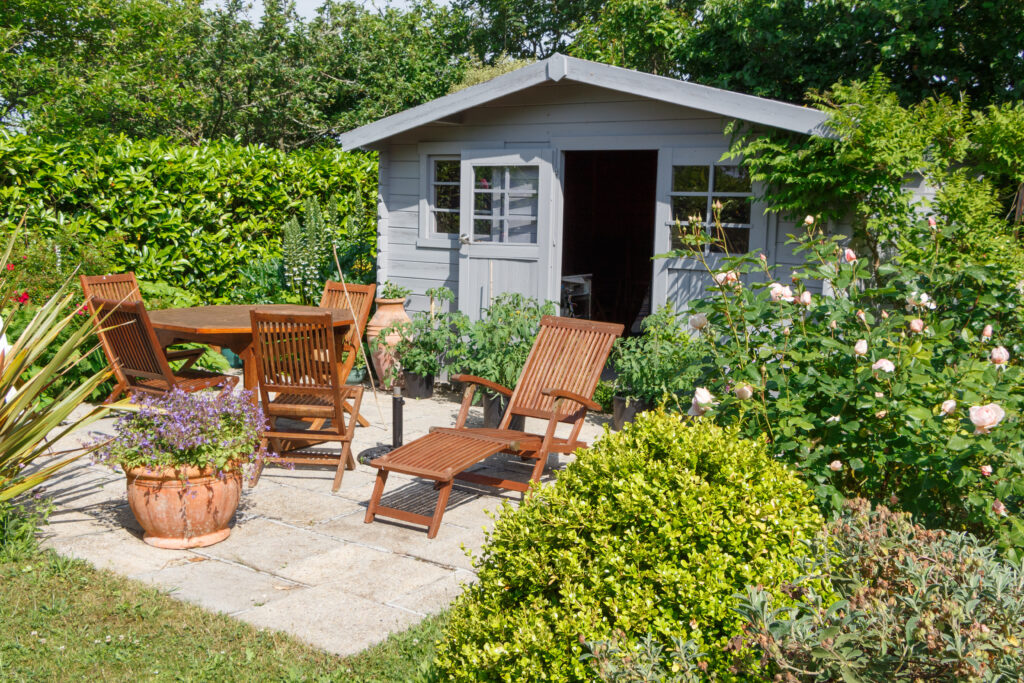 Mulch That's Too Colorful
Mulch is becoming increasingly popular in gardens, both as a decorative and functional element. When done correctly, mulching around plants can add interest to your home's appearance. Avoid using too much colourful mulch (red, blue, or purple) as it can overwhelm a space and become a focal point instead of the plants. Use natural mulch – blacks, grays, and ochres that you'd see in nature to highlight the plants and make the yard appear more natural and appealing.
Complement Your Home
Another important thing to keep in mind is that your outdoor space should complement the overall style of your home. If you have a more traditional home, then a formal garden would likely be a better fit than a whimsical one. But avoid striving for perfect symmetry and order.
The growing popularity of Japanese wabi-sabi principles in Australian gardens sees imperfect natural and manmade elements incorporated as design elements in spaces. Think stones and weathered manmade objects.
Plant for Your Temperate Zone
When it comes to landscaping, it's important to choose plants that will thrive in the temperate zone of your home. If you live in a warm climate, then you'll want to choose plants that can handle high temperatures and humidity. If you live in a colder climate, then you'll want to choose plants that can handle cold weather.
Creating a space that is both beautiful and low maintenance through smart planting will appeal to most buyers as the 'hard' work of creating a flourishing outdoor space has already been started for them.
Stay Flexible
When it comes to outdoor space design, flexibility is key. You never know what might happen down the road, and you don't want your design to be so specific that it can't be adapted to changing needs. By planning ahead, you'll ensure that your outdoor space can be enjoyed for years to come!
In general, there are a few key things to remember when it comes to boosting curb appeal with your outdoor space design: keep it simple, focus on functionality, and make sure it complements the overall style of your home.
Designing your home's exterior should be an enjoyable process that results in a space that you and your family can enjoy for years to come. However, it's important to keep in mind that your outdoor design choices can also affect your home's resale value.
By following these tips, you can create an outdoor space that is both visually appealing and practical, which will ultimately help you attract buyers and achieve a higher resale value.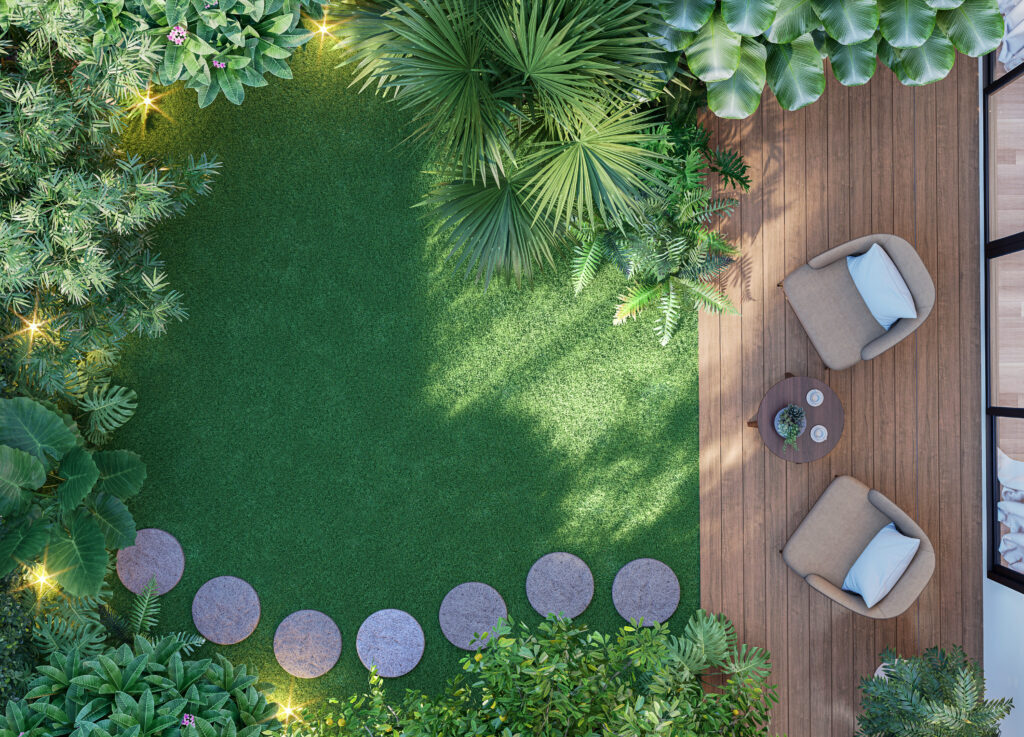 Looking for more information on how to boost your home's curb appeal, check out our blog post:
https://www.bhgre.com.au/blog/2022/04/21/property-styling-budget-mistakes-to-avoid-when-selling/
Disclaimer: The opinions posted within this blog are those of the writer and do not necessarily reflect the views of Better Homes and Gardens® Real Estate, others employed by Better Homes and Gardens® Real Estate or the organisations with which the network is affiliated. The author takes full responsibility for his opinions and does not hold Better Homes and Gardens® Real Estate or any third party responsible for anything in the posted content. The author freely admits that his views may not be the same as those of his colleagues, or third parties associated with the Better Homes and Gardens® Real Estate network.